"I want to inspire, motivate & positively impact women all around the world, especially in the younger generation. I want to show the younger generation that you don't need to disrespect yourself to obtain success, and to never take the shortcut by trading your dignity, morals, and respect for success."
Elvisa Dedic is a multi-talented gorgeous Bosnian beauty. She has achieved so many victories at the age of just 26 years. She is a stylish model, Instagram influencer, successful entrepreneur, and confident brand ambassador.
Beginning of Elvisa Dedic
Elvisa Dedic was born in Bosnia & Herzegovina in 1995. From an early age, Elvisa was fond of makeup and its glamor like any other girl. She loved the dazzling elegant look on her mother whenever she would do makeup. Growing up Elvisa realized that she does not only like it but zeal for it. After getting two degrees in Psychology and Criminal Justice, Elvisa began following her passion for beauty.
Elvisa moved to the US when she was 11 years old. Coming to America opened a lot of ways for her ideal professional modeling. She began working with a variety of clothing, makeup, sports, and skincare brands. Elvisa loved her work as it provided her most loved passion of looking beautiful and doing makeup come to life. People around her loved her style, her moves, her passion, and her professionalism towards her work. In no time she gained a lot of popularity in the industry. She gave tough competition to her fellow workers.
Elvisa Dedic on Instagram
When Elvisa was working as a model, she heard Instagram influencer is becoming a thing. She started posting her fabulous photos on Instagram. Soon she realized that Instagram is going to be an awesome trend. She was right. Today Instagram influencers are gaining a lot of fame and earning a handsome amount of money which is going to increase more in the future.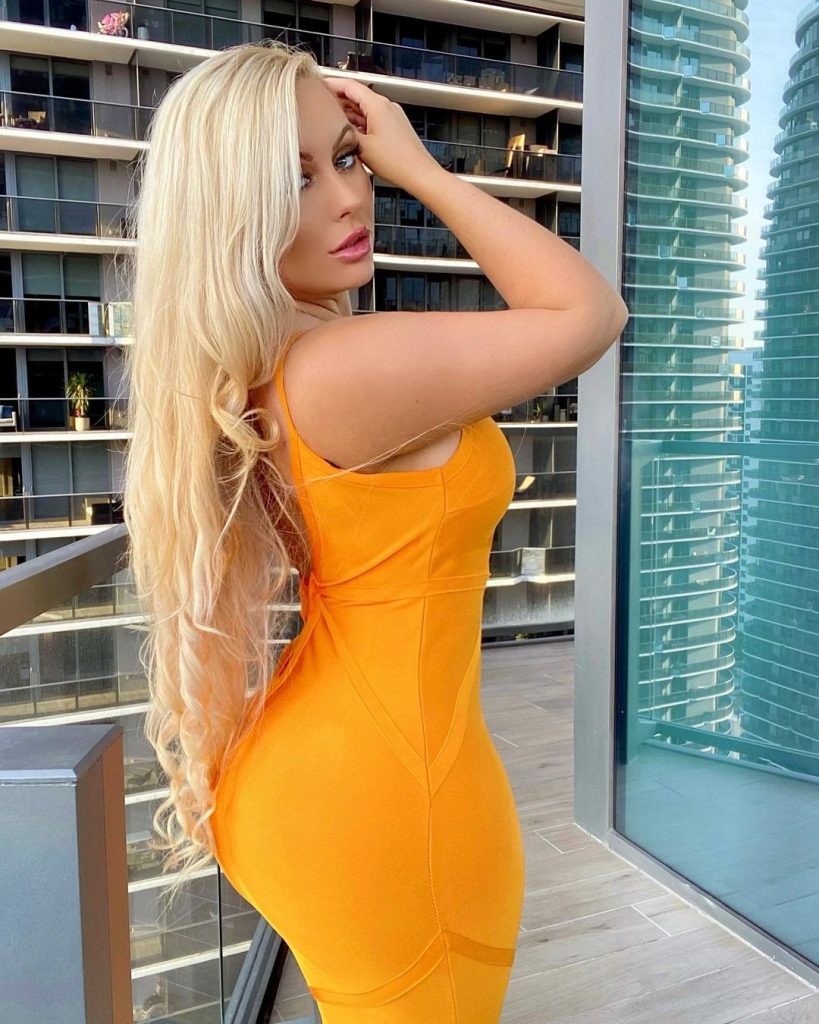 Elvisa has gained over 886 thousand followers and fans on Instagram because of her gorgeous content. She posts her beautiful, full-model-looking photos every week to give something stunning to see for her followers. People love her as she can pull off every look she wears startlingly. Her profile is full of colorful photos; she wears stylish outfits of multiple colors. Mostly her outfits are in pink which she pulls off in a very elegant way like a Barbie. There are thousands of likes and comments under her photo which shows the love of people.
Young girls get a lot of motivation from her and follow her style and fashion sense. They love her makeup and try to put on it like her. Her fame on Instagram is what attracted many huge fashion brands to her. She became the brand ambassador of two popular fashion companies from time to time i.e., "Pretty Little Things" and "Fashion Nova".  You can visit here to know about the abovethenews. On the other hand, you can also get more essential info on dbfile. Here is the best news portal thoughtco where you can get the latest news around the world.
Elvisa Dedic as a Power Symbol for Women
Elvisa is not only a model or Instagram influencer. She is the brand ambassador of Fashion Nova and CEO of her company "Elvisa Cosmetics". At the age of only 26, she has managed to achieve so many victories that seem impossible to many of us. She proved that girls are no lesser than anyone. Young girls have the same potential and dream to be successful and independent as adult women, men or young boys.
To get daily updates about Elvisa, you can follow her on Instagram or visit her website.